Halloween is not just for kids! Adults like to dress up and pretend to be something they're not, eat tons of candy and have a little fun of their own too. Halloween parties are the perfect way to do just that! This spooky season, celebrate with a mixture of Halloween cocktails that are sure to help you and your guests get in the haunting spirit!
You can twist almost any cocktail recipe to turn it into a liquid treat your guests will love! If you're looking for some inspiration, check out this roundup of 20 Spooktacular Halloween Cocktails for your next soiree!
Turn anyone into a zombie at your upcoming Halloween party with this spellbinding tiki-inspired cocktail concoction that is sure to be a hit!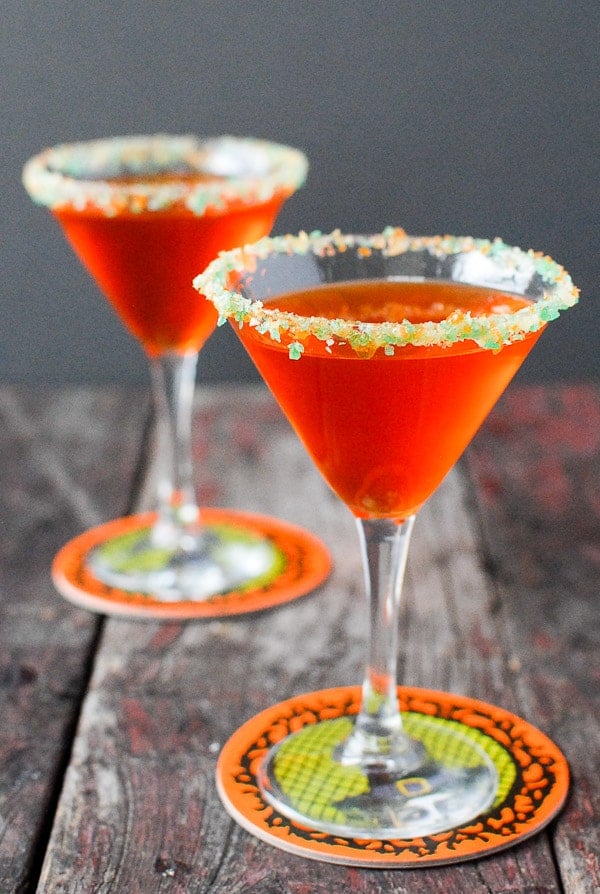 These homemade liquor infusions will help you to create an unforgettable cocktail that is sure to make your Halloween complete!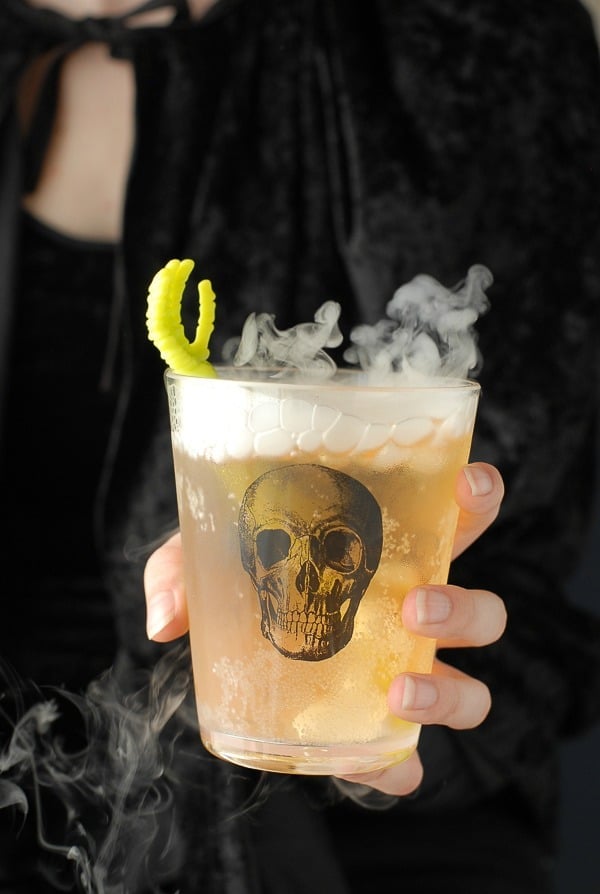 This refreshing, fizzy Halloween cocktail is perfect for celebrating your ghoulish holidays – make enough for just yourself or adjust this recipe for a crowd!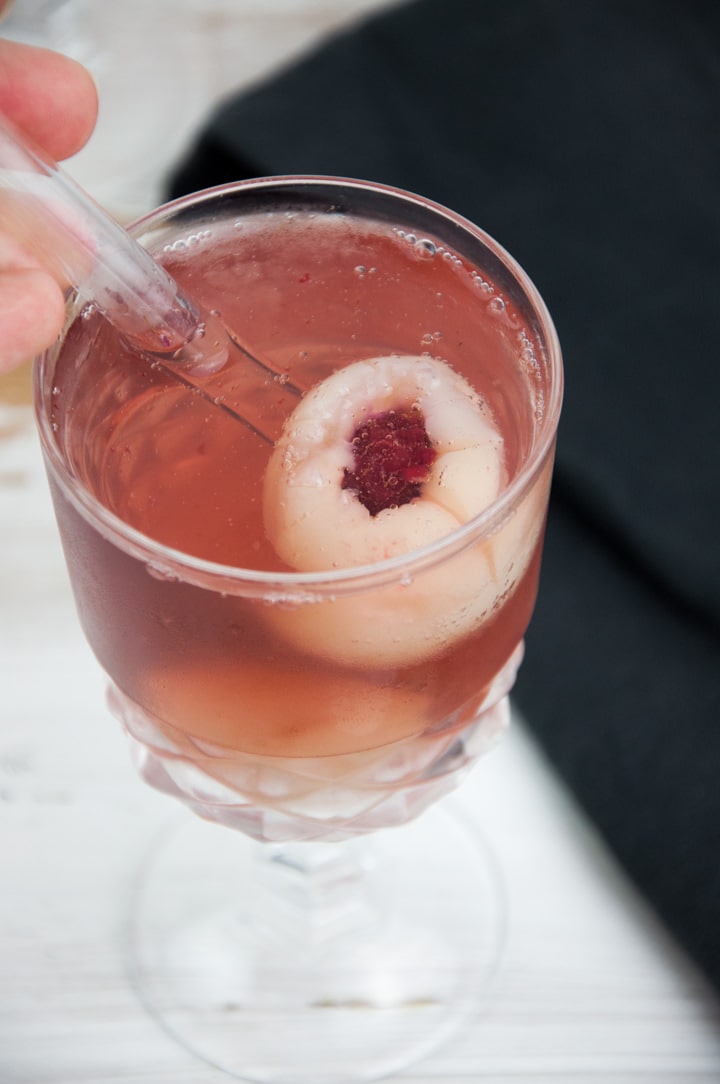 Give this cocktail an extra terrifying touch with a tasty lychee and raspberry eyeball garnish.
Fruity and Tropical, this pineapple rum drink is just eerie enough for Halloween. Tip: If you're using dry ice, make sure it has completely evaporated before you or your guests have a taste.
This deliciously creepy cocktail gets its purple hue from blue curacao, grenadine, and cranberry juice. A perfectly purple cocktail to serve at any party!
Don't worry, it's not actual brains in that glass, even though it looks like it is. No, the secret to this shot is how Baileys reacts to the other alcohol included.
This cocktail is THE signature drink to make for your next Halloween shindig that will have your friends remembering it for years!
Commemorate Halloween with a spooky bourbon punch cocktail. Give it a sizzling effect by lighting the rosemary garnish just before serving!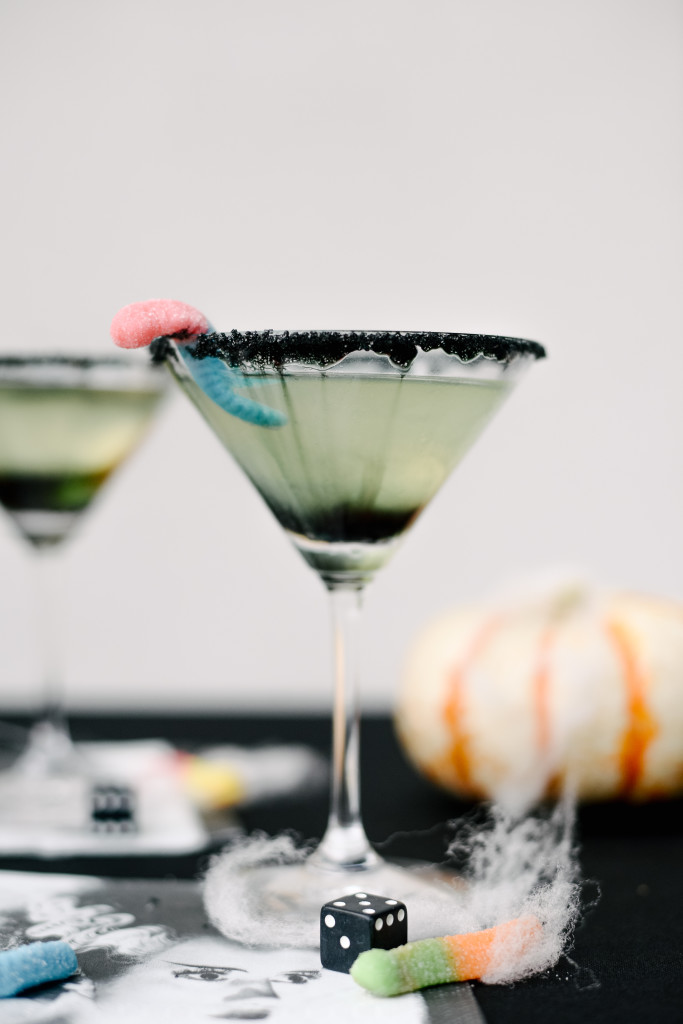 This cocktail inspired by The Nightmare Before Christmas has apple flavors, a hint of sour, lemon-lime fizz, and of course, candy worm!
These black forest-flavored shots have a small amount of grenadine for cherry, a little creme de cacao syrup, and a lot of cake vodka for a dessert-turned shot you'll love!
The green goblin cocktail is a little fruity, a little tangy, but not at all scary.
Need a fun but easy-to-make Halloween cocktail? Phantom Potion is party perfect! Simple to make, it looks eerie and tastes delicious!
This cocktail is perfect for a fall or Halloween party as it combines bourbon and maple for a drink that's sure to warm your insides.
This Blackberry El Diablo cocktail is fruity, spicy, and packs a punch. Like most tequila cocktail recipes, this one will sneak up on you!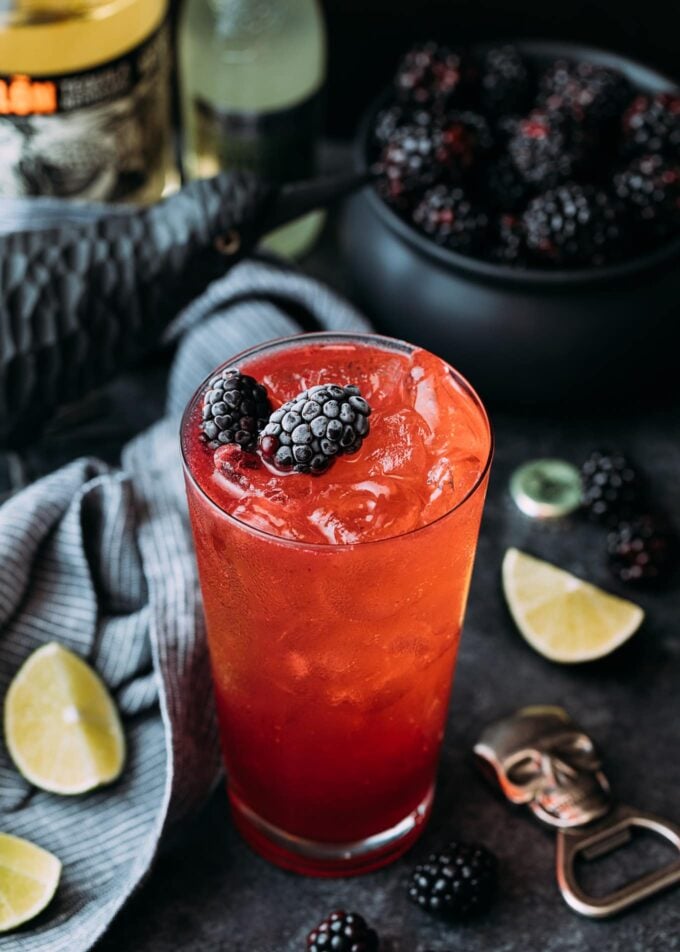 Give the classic Tequila Sunset a little vampire twist with Halloween glasses, Dracula teeth, and some grenadine in a syringe to add a bloody effect!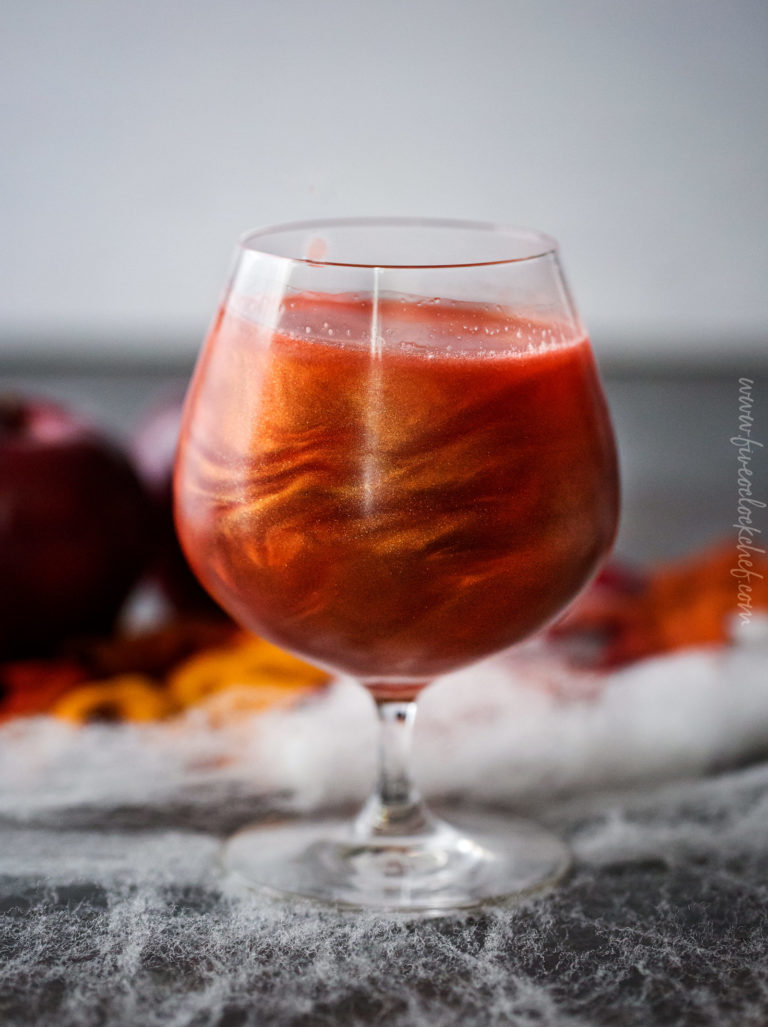 Get into the spooky Halloween spirit with this poisoned apple cider cocktail, made easy with just a handful of ingredients – the optional luster dust gives the cocktail its captivating red and golden swirls, making for one eerily drink!
18. Witches Brew from The Chunky Chef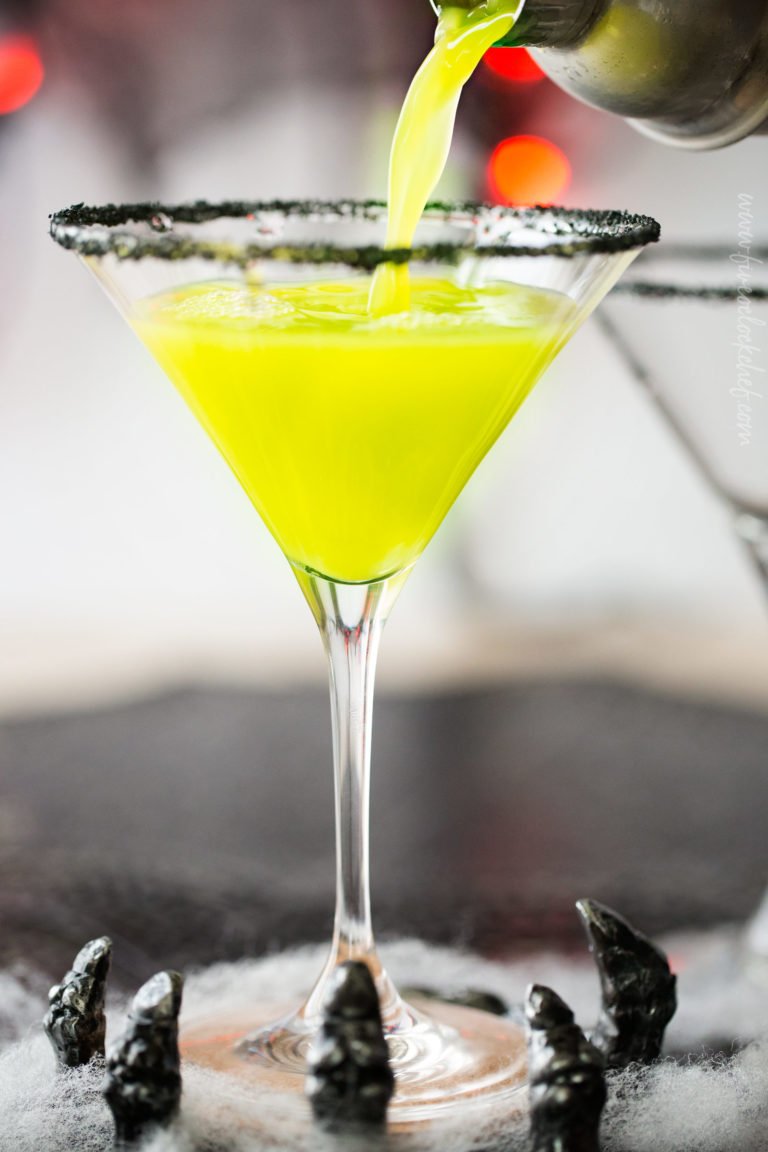 Your guests will love sipping on this Halloween cocktail all night long! The glowing greenish color makes it look like you're staring right into a witch's cauldron.
You guys will love this dark magical potion that you can incorporate to suit your tastebuds any way you want – it is sure to impress everyone at any themed party!
Drop a set of plastic vampire teeth into this deep dark red concoction that even the first-class vampires will love sipping on!
Check These Halloween Posts: