Fall is a season that radiates beautiful colors, the crisp scent, and flavors of cinnamon and spice, and the abundance of autumn produce like apple, pears, and pumpkin. But you don't have to add these fruits to just your food – they also make a great addition to your fall cocktails!
There's nothing cozier after a long week than throwing on your favorite sweater and sitting by the fire with a fall cocktail or two in your hand. Some people fancy mulled wines, boozy lattes, and apple ciders. However, I prefer simple fall cocktail recipes that are a little more non-traditional. In this roundup, you will find 20 Must-Have Fall Cocktails that are sure to make your mouth water!
Create a delightful apple and pear-infused gin that you can turn into a delicious fall martini, perfect for the upcoming holidays!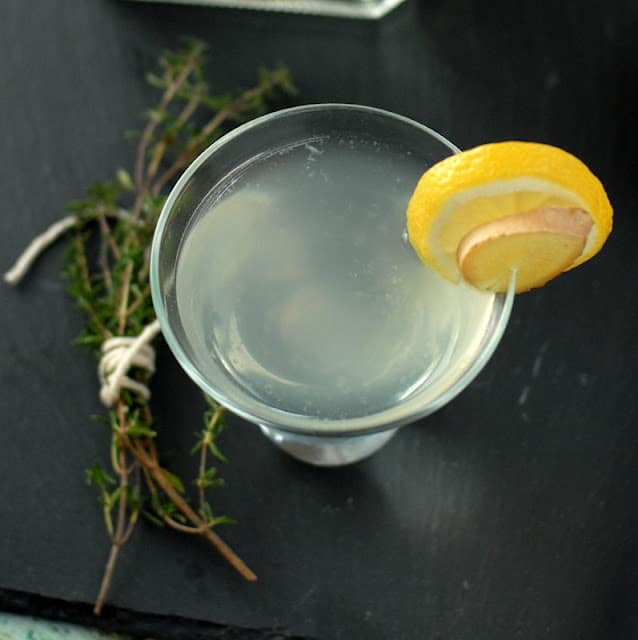 A homemade Ginger Pear Simple Syrup gives this cocktail a sweet sensation that your taste buds will thank you for!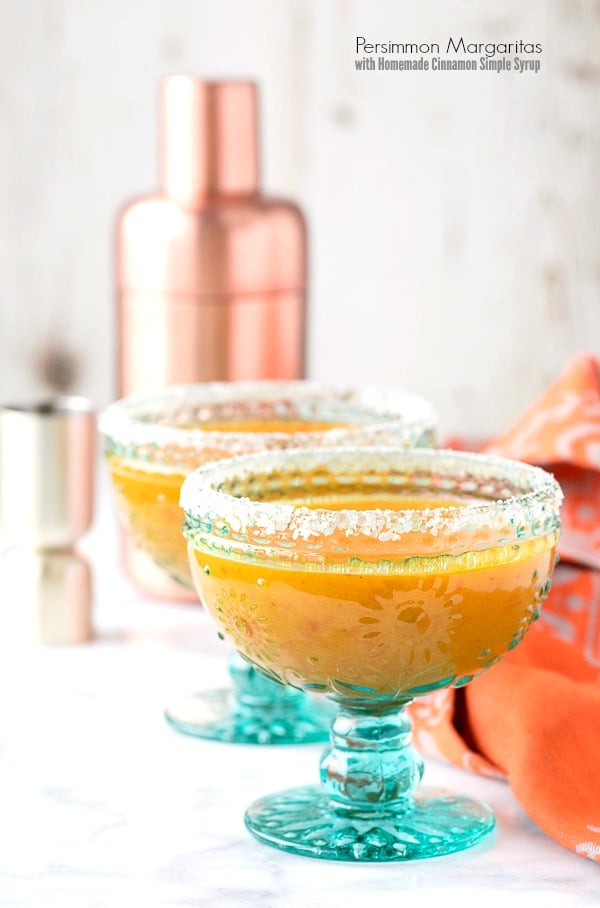 This margarita pair two of my favorites: tequila and persimmons. These margaritas welcome the season with layers of moody flavor from the reposado tequila, homemade cinnamon simple syrup, and a touch of Alderwood smoked salt on the glass rim.
This Moscow Mule fall cocktail recipe has the distinct flavors of fall; ginger, cinnamon, rosemary, and apple.
Meet the best whiskey sour recipe that's full of bourbon and fresh lemon, sweetened with maple syrup, and if you choose, includes a hint of cinnamon.
Simple apple margaritas with spiced sugar and salt rims! These cocktails would go over great at your next holiday dinner or after a long week!
Who says you can't have ice cream in the fall?! These apple cider floats are just as their name states…irresistible!
This fall cocktail recipe has got to be one of the easiest to make – just pour some pumpkin beer, apple cider, and bourbon into a pitcher, stir and drink up!
Warm yourself this fall with a sweet white hot chocolate, pumpkin puree, and Kahlua cocktail with some whipped cream and caramel for good measure!
This apple butter cocktail is perfect for the fall season, super simple, and incredibly delicious! All you need is apple butter, bourbon, and ginger ale or ginger beer., add a cinnamon sugar rim plus a fig garnish. YUM!
This pomegranate gin and tonic is the best way to transition your cocktail party life from the hot weather into fall! Tastes delish and looks pretty too!
Full of flavor and packed with aromatic spices, this Warm Pumpkin Spice Cocktail is a boozy way to warm you up from a chill on fall night!
Sangrias aren't just for summer! In fact, this sangria recipe is a must make for fall. Red wine, brandy, cinnamon, apple cider, citrus, and of course – sweet honey crisp apples are what make me highly suggest doubling this recipe!
Enjoy this spiked apple cider hot or cold! Either way, it's a delicious way to transition into fall!
A Classic Manhattan gets a fall twist with a touch of sweet maple syrup. This Maple Manhattan will go on your favorite Bourbon Cocktails list and your favorite Fall Cocktails list!
This fall-themed riff on the classic Mai Tai is made with golden rum, orange juice, and sparkling apple cider.
A tart and dry fall prosecco punch with a splash of Cointreau and a hint of ginger for a perfectly balanced fall brunch cocktail recipe.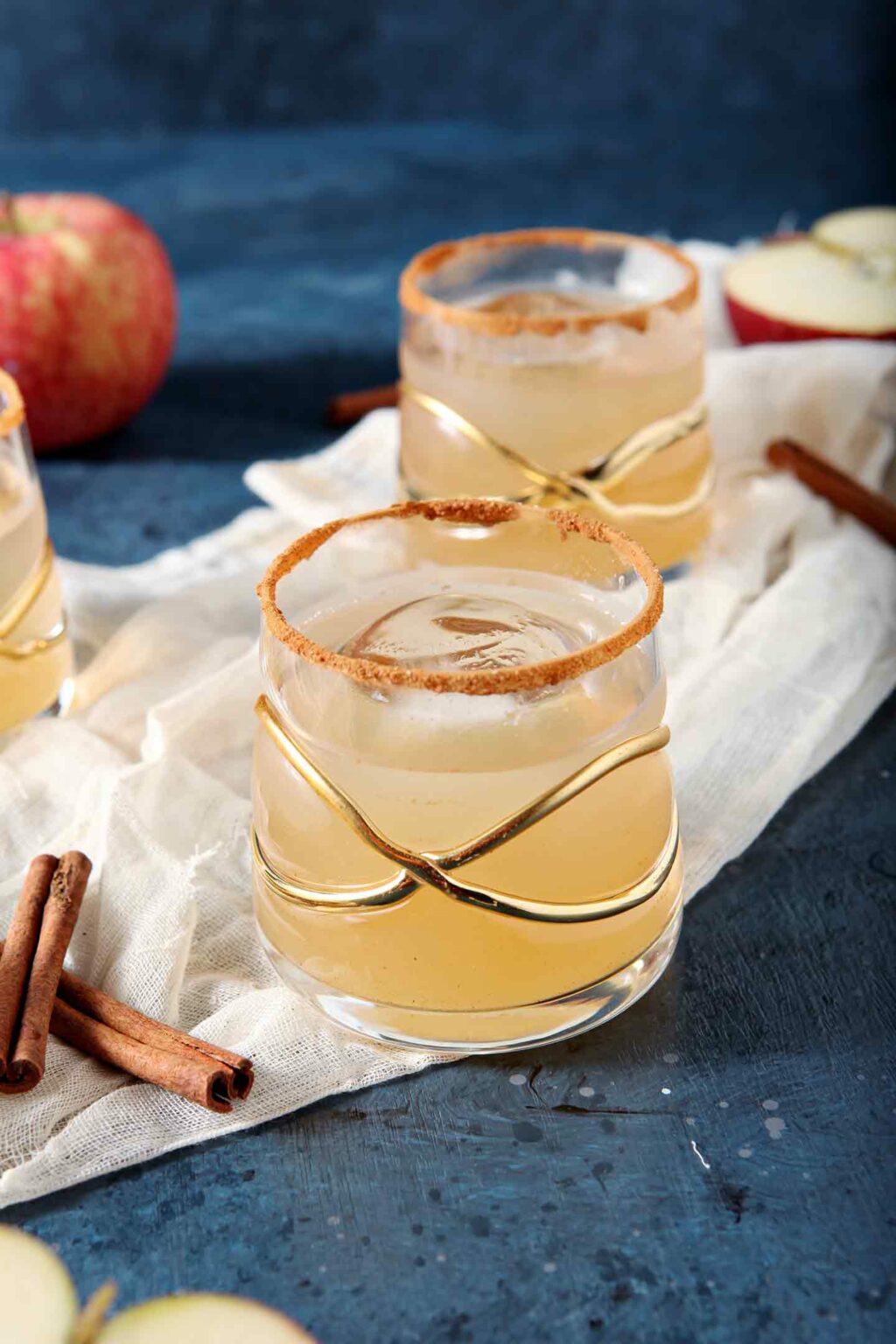 Calling for three simple ingredients and a homemade cinnamon-infused simple syrup – this floral, spiced gin cocktail tastes just like a liquid apple pie. This cocktail recipe makes one drink but can easily be adjusted for a crowd.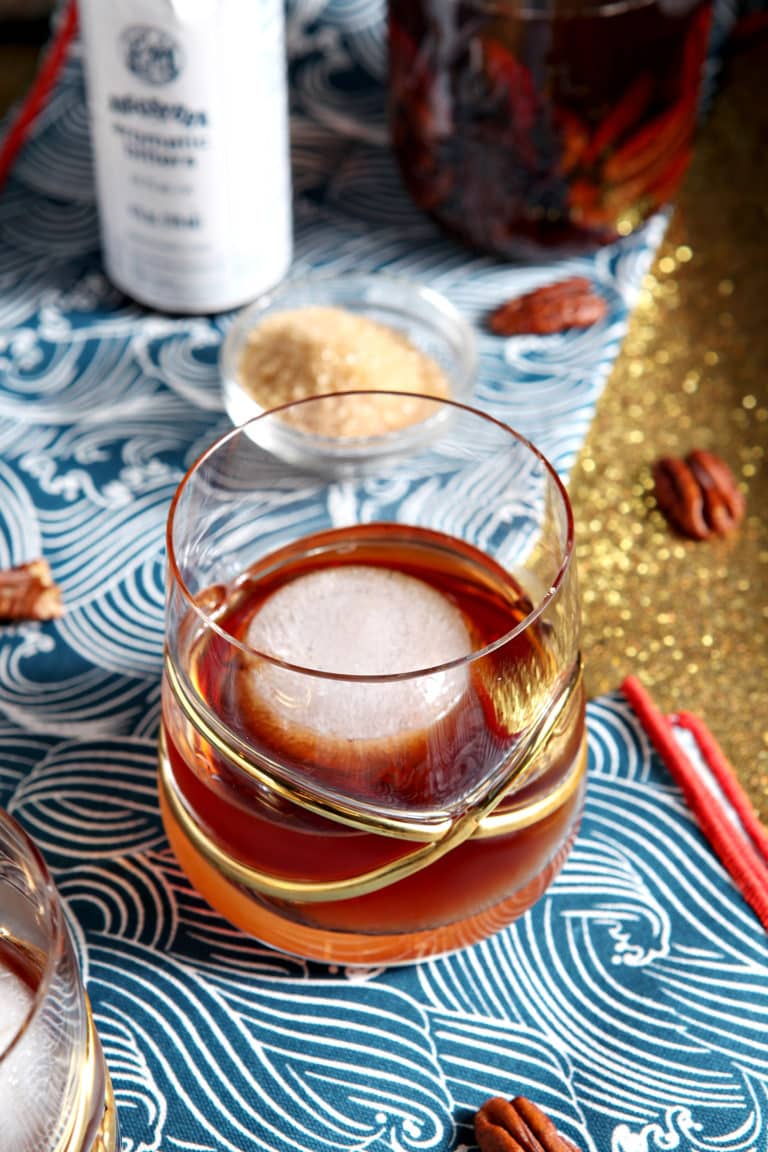 A seasonal twist on the classic whiskey cocktail, the Toasted Pecan Old Fashioned is a perfect cocktail for a chilly night.
A salted butterscotch white Russian is a tasty fall cocktail using butterscotch schnapps and coffee liqueur.