Father's Day is fast approaching, and what better way to celebrate our dads and the other father figures we have in our lives than by cooking them a big old feast full of delicious grilling recipes! I've curated a list of 20 Father's Day Grilling Ideas to win over the hearts and stomachs of the dads in your lives.
Here you will find that we have gathered everything from hot dogs with the works to juicy grilled fruits and even a tasty balsamic whiskey marinade that dad will love, plus more great recipes to cook on the barbeque. So put on your favorite apron, grab your barbeque accessories of choice and show dad how much you love him by getting your grill on!
Check out our 20 Father's Day Grilling Ideas below!
Oh my goodness…charred hot dogs have got to be the best thing ever! Top them with ALL of your dad's favorite toppings, and he will never want to eat a hot dog any other way ever again!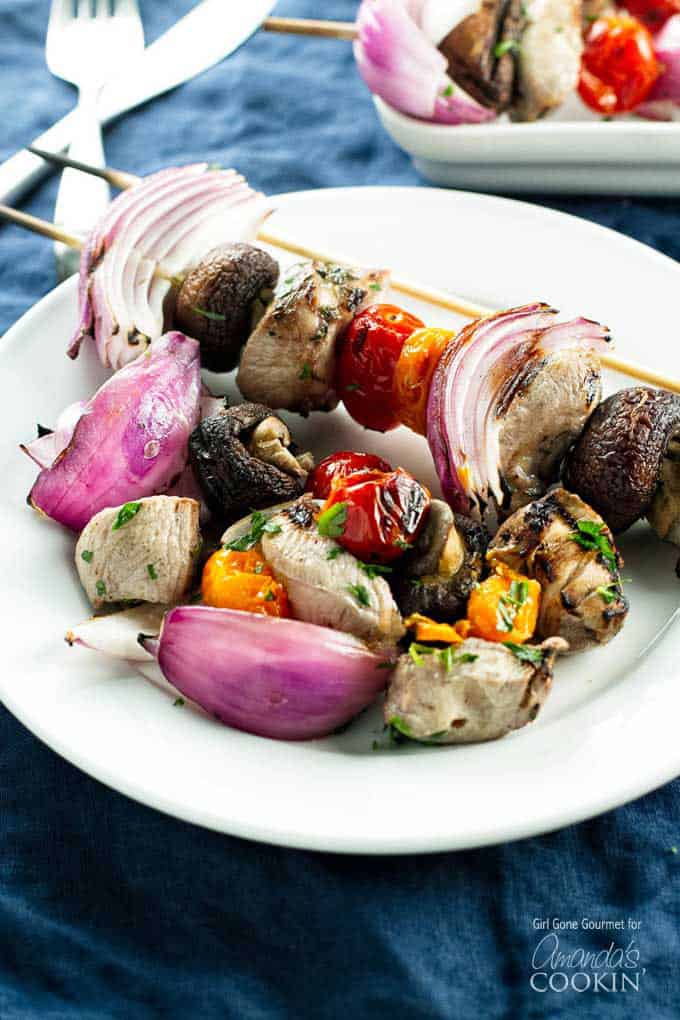 This recipe is a light and flavorful chicken marinated in red wine and skewered with fresh veggies – a definite go-to for summer!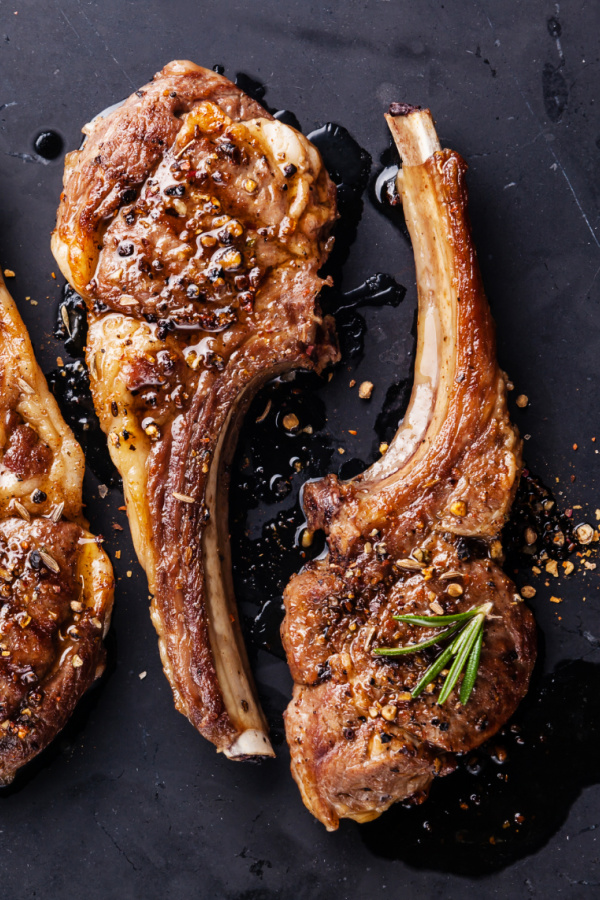 Flavored with simple ingredients – these mouthwatering lamb lollipops can be ready and on the table for dad in just minutes!
Father's Day grilling doesn't have to be meat-heavy. Add some veggies or even fruits like peaches to the grill. Bring out the flavors in your peaches by throwing them on the grill; mix them with some greens, and other crunchy fruits and vegetables in a salad for a light side dish.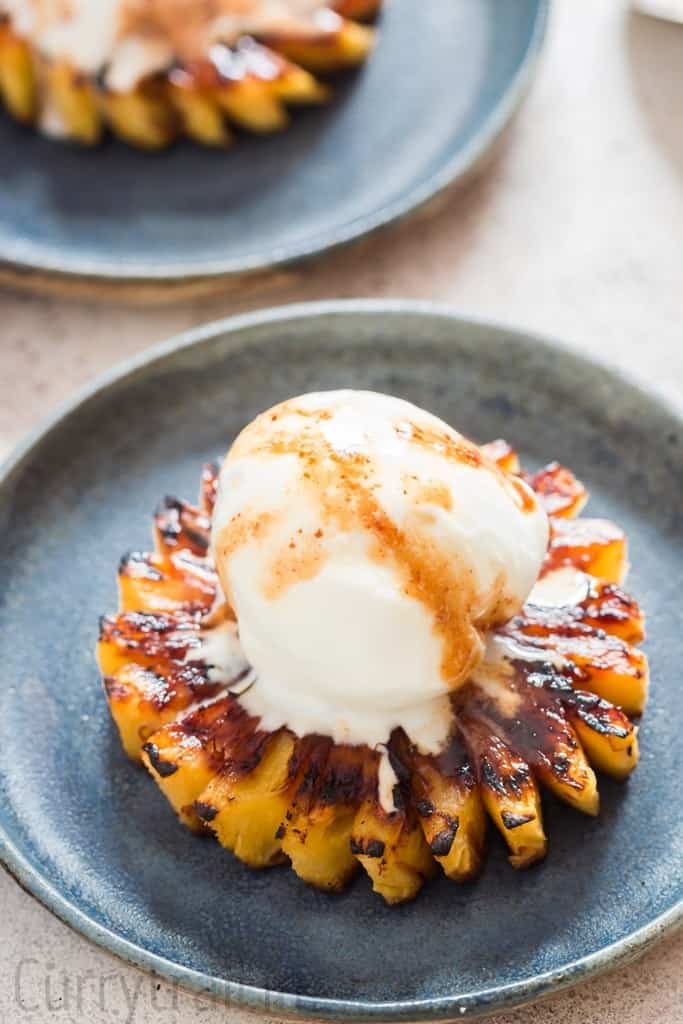 Kick up the notches with this recipe by kicking up the flavors with rum, brown sugar, and cinnamon powder. Pineapple makes the best summer dessert. Slightly boozy, with an ice cream topping – your summer dessert is served.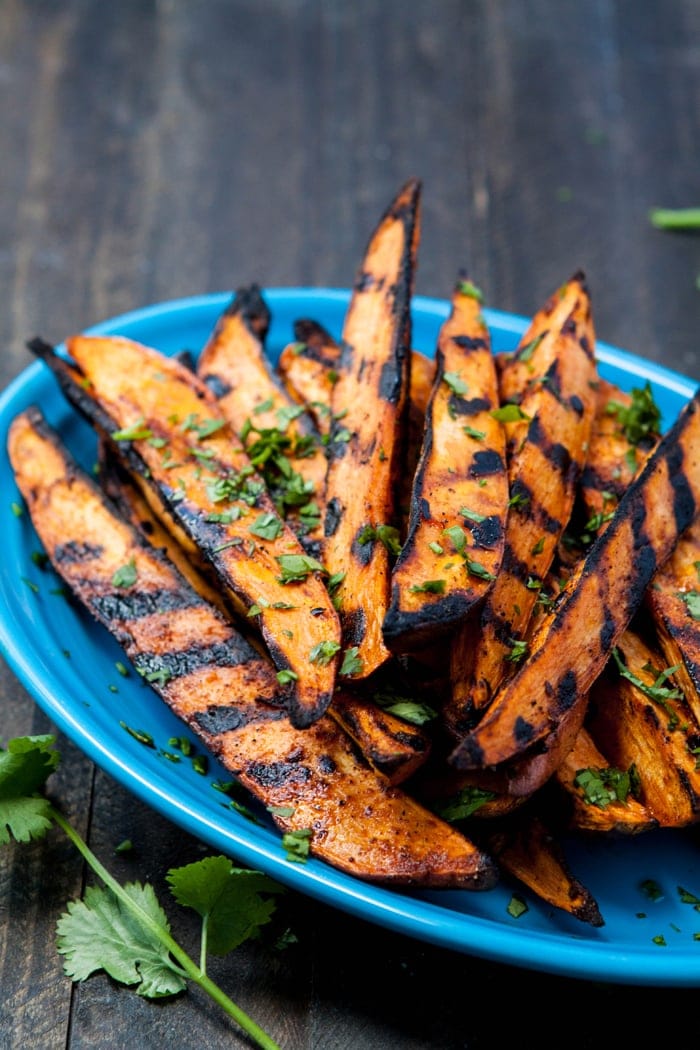 These grilled sweet potato wedges pair nicely with any grilled meats and only use 4 ingredients, making them a snap to whip up last minute for dad!
You had me at bacon with this recipe, and I am sure dad will feel the same way!
This dip has the juicy sweetness of pineapple mixed with the salty flavors of bacon – serve it to dad with some cheese crisps, crackers, or tortilla chips for a savory appetizer!
Mahi Mahi is light in texture and pairs perfectly with veggies like asparagus or dad's favorite salad.
These Grilled Chicken Thighs are covered in a delightful homemade sweet and salty honey bourbon barbeque sauce, grilled to golden brown perfection, and are finger-licking good!
The eggplant in this salad is smoky and delicious, and the smoked paprika in the lemony dressing enhances its flavor even more. You can serve your salad on its own, as a side dish or even in veggie burgers.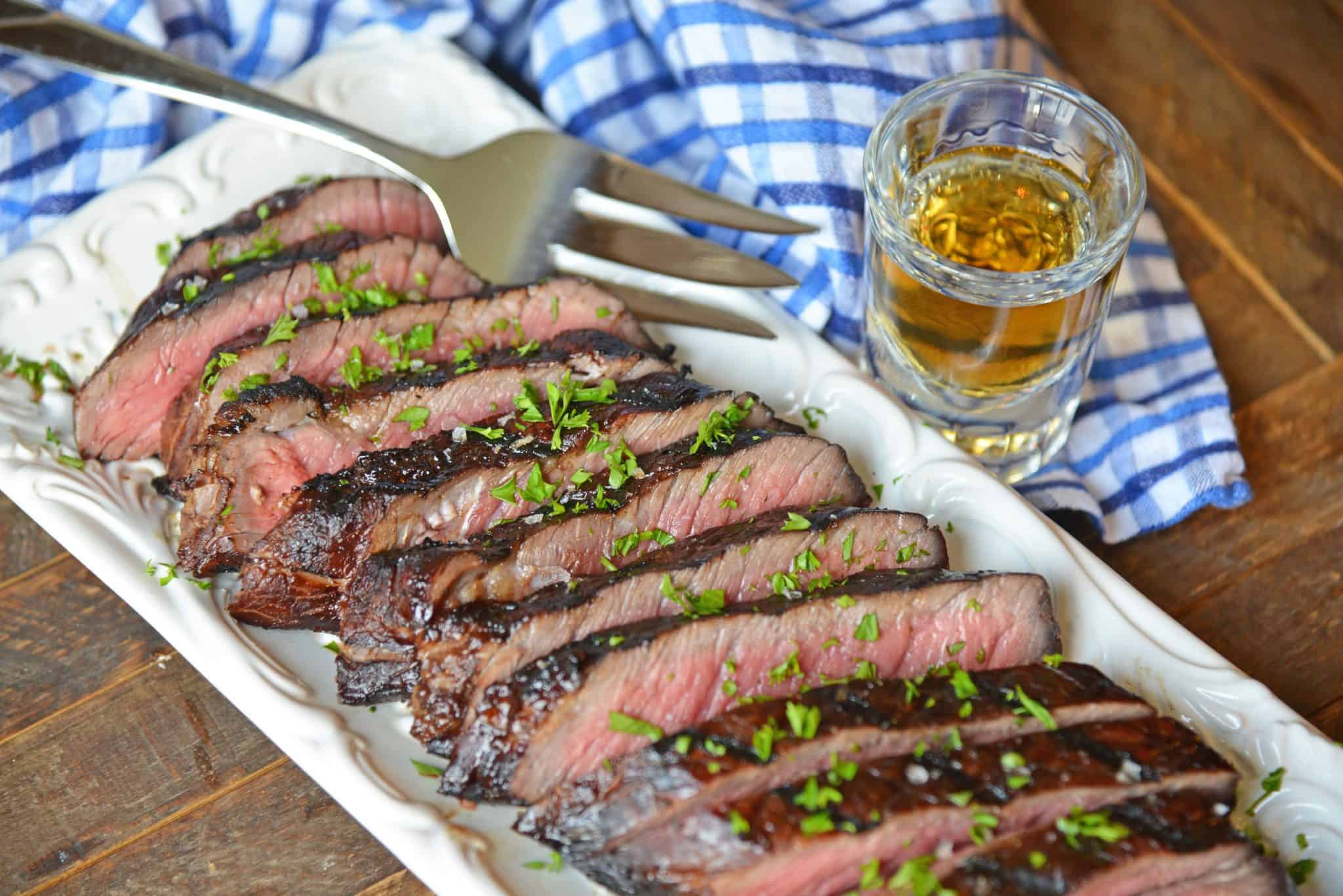 If you have been looking for the perfect sirloin steak marinade, you can stop right here. Just think, balsamic + whiskey + grilled sirloin! This will be dad's favorite part of your Father's Day feast!
A rich and buttery bourbon maple glaze makes this grilled acorn squash sweet and will easily become a family favorite!
Serve as a main dish or as a snack for dad alongside his favorite summer drink!
15. Cola Burger from Tastes of Lizzy T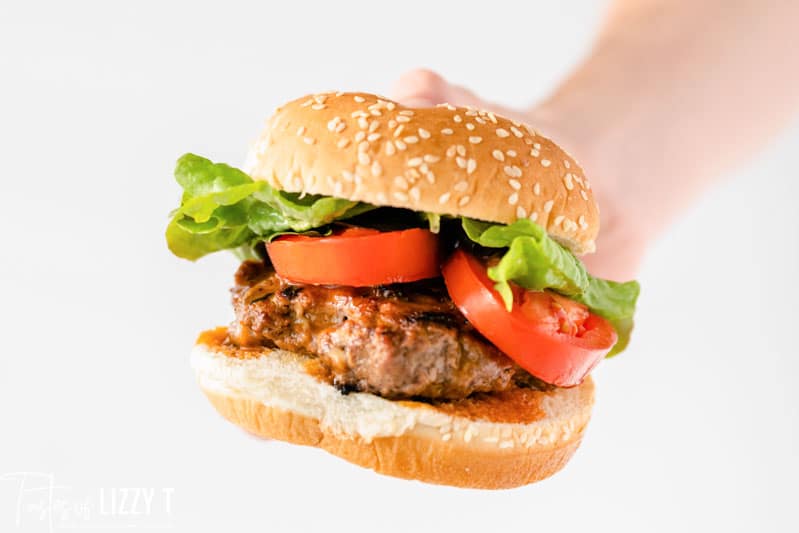 Cola Burgers are a twist on a traditional burger – a french dressing and cola basting sauce give your burger a perfectly grilled flavor!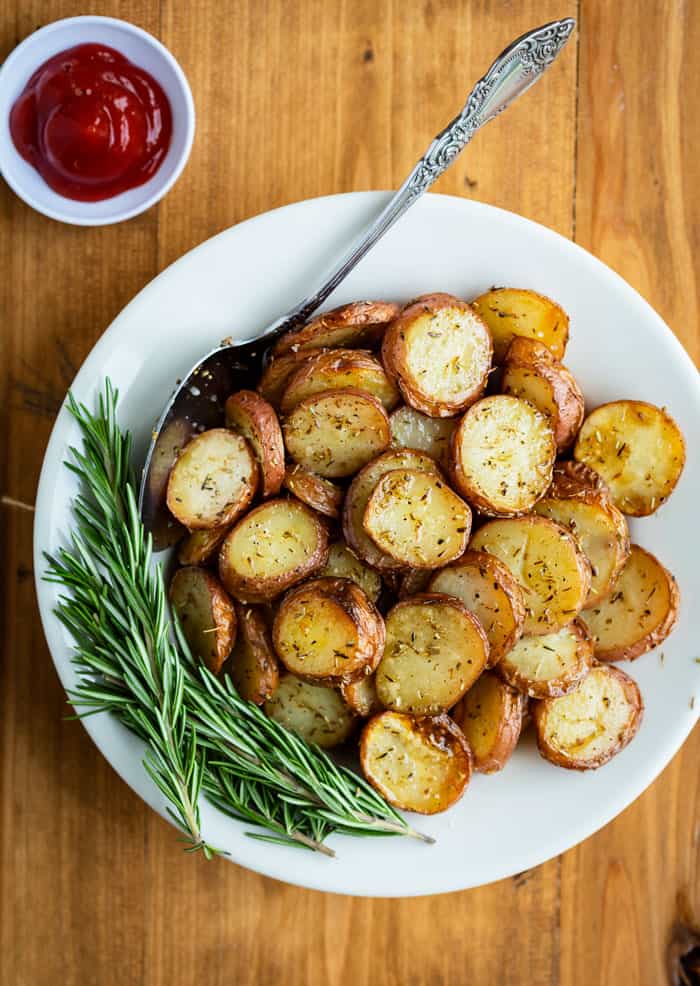 Dad can enjoy perfectly crispy potatoes without you having to heat up your kitchen when you grill these potatoes in tin foil.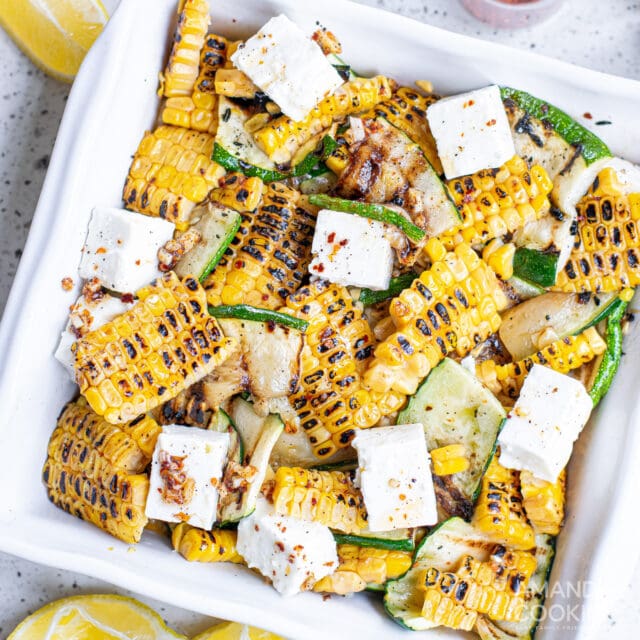 Char-grilled summer vegetables, freshly squeezed lemon and plenty of feta cheese are what make this salad ideal to make for dad!
Father's Day Grilling can include a fresh-baked pizza! Use the ingredients mentioned in this recipe or supplement for dad's favorites and throw it on the barbeque for a bubbly crust. After all, everything tastes better on the grill, and that includes pizza!
Here we are with the pineapple again! My husband is a fan of grilled pineapples. He also loves them on his pizza. This savory-sweet combination is a cute and gratifying treat for dinner!
Bacon-wrapped scallops are tender, buttery, garlicky, and absolutely mouthwatering!