This Mother's Day, make mom feel special from the moment she wakes up with a delicious Mother's Day breakfast. Let mom enjoy the morning to herself with breakfast in bed or gather around the table as a family to enjoy breakfast together, either one you choose, I promise you she will appreciate every bite!
I know first hand that when I don't have to cook a meal, that is a gift all in itself. This is why I have decided to help you by gathering a list of 20 Extraordinary Mother's Day Breakfast Recipes that mom is sure to love!
1. Savoury Cheese Pancakes from A Baking Journey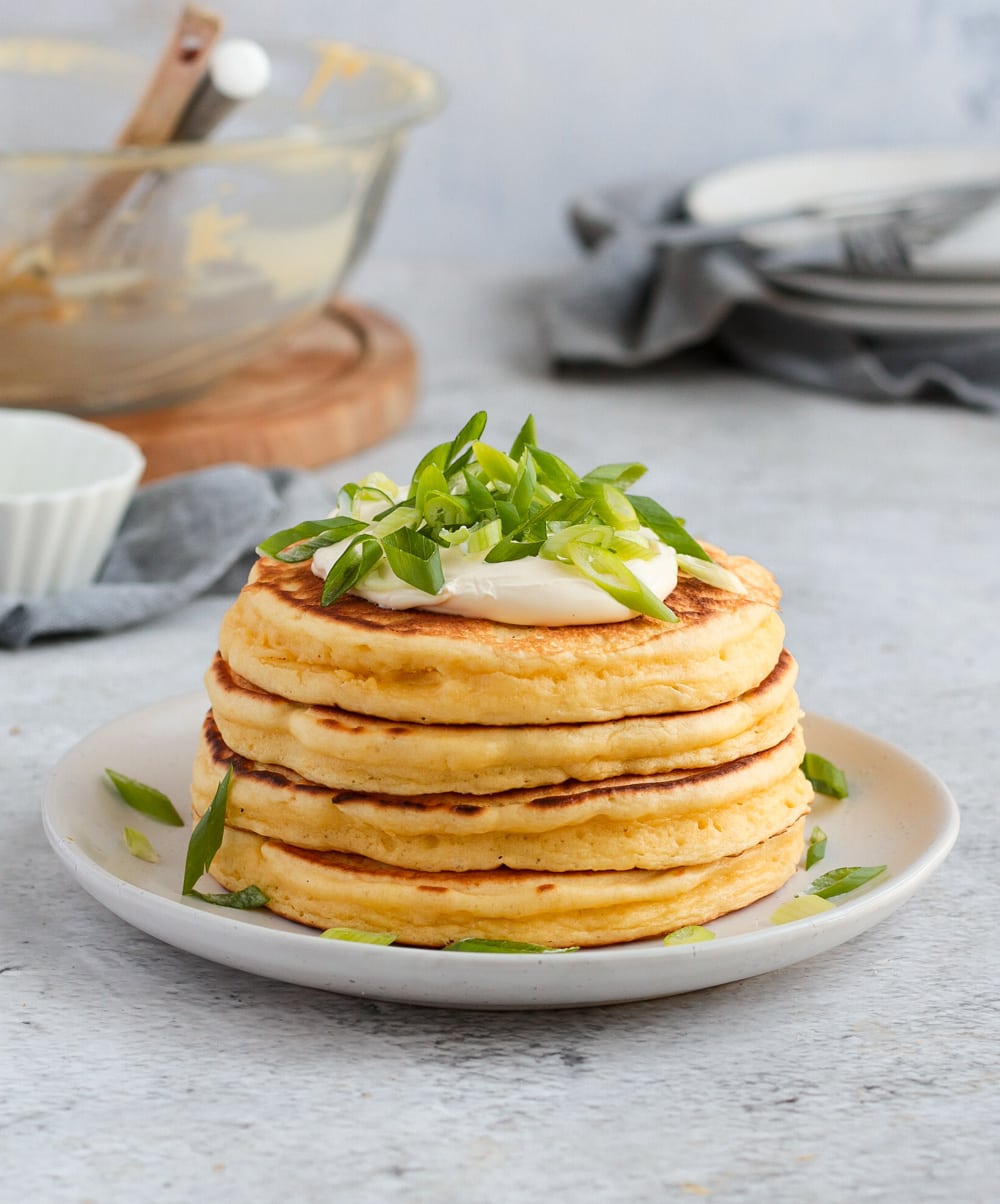 These Savory Cheese Pancakes make a delicious and original dish to serve with your favorite toppings for breakfast. The fluffy Cheese Savory Pancakes made with Sour Cream are super easy and quick to make – and they are not just reserved for the weekend!
2. Avocado Toast with Roasted Sweet Chilli Salmon from A Mummy Too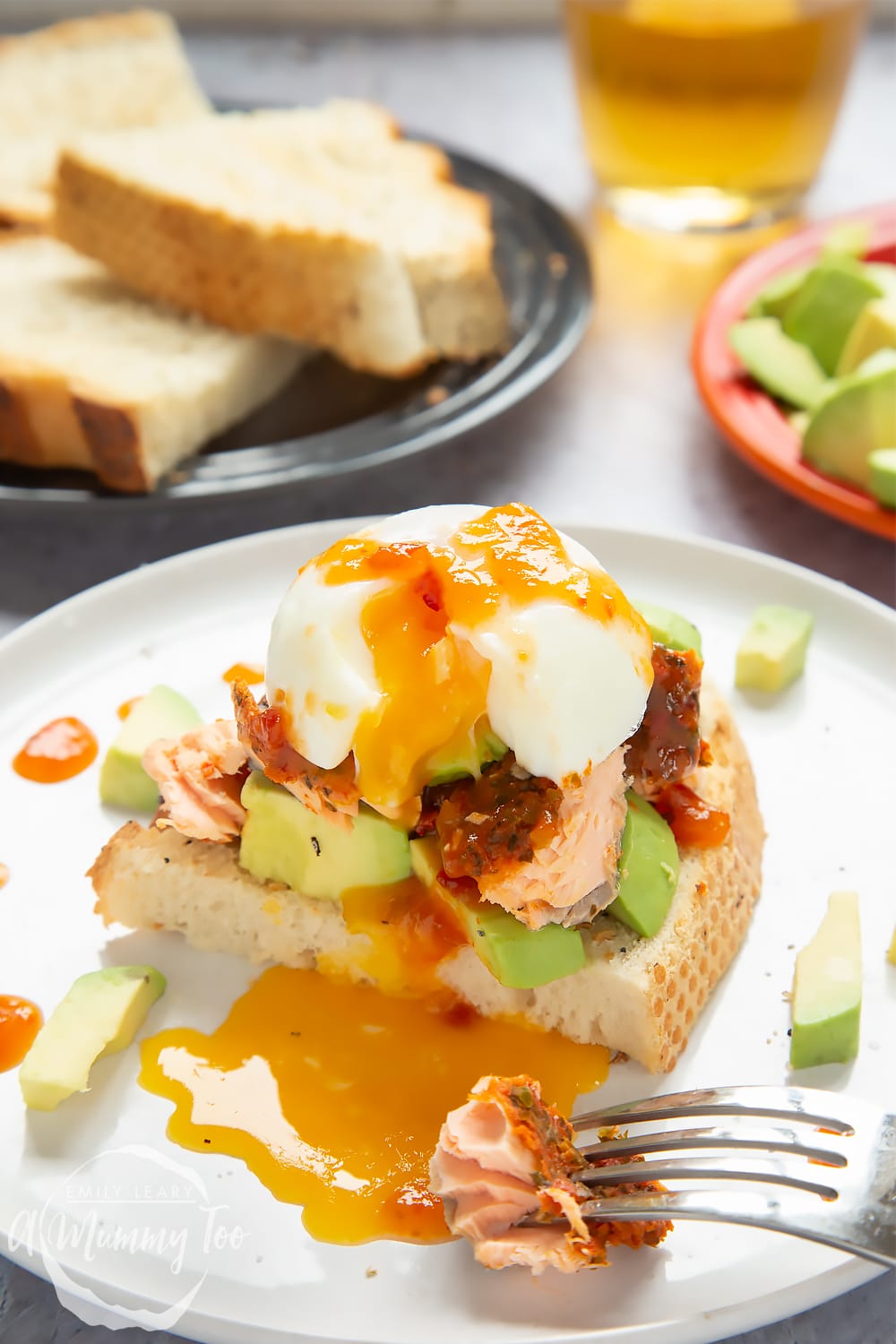 This is a breakfast you'll want to enjoy time and time again, particularly as it's so simple to make, requiring just four ingredients and just 10 minutes to make!
3. Ham & Egg Scramble from Abundance of Flavor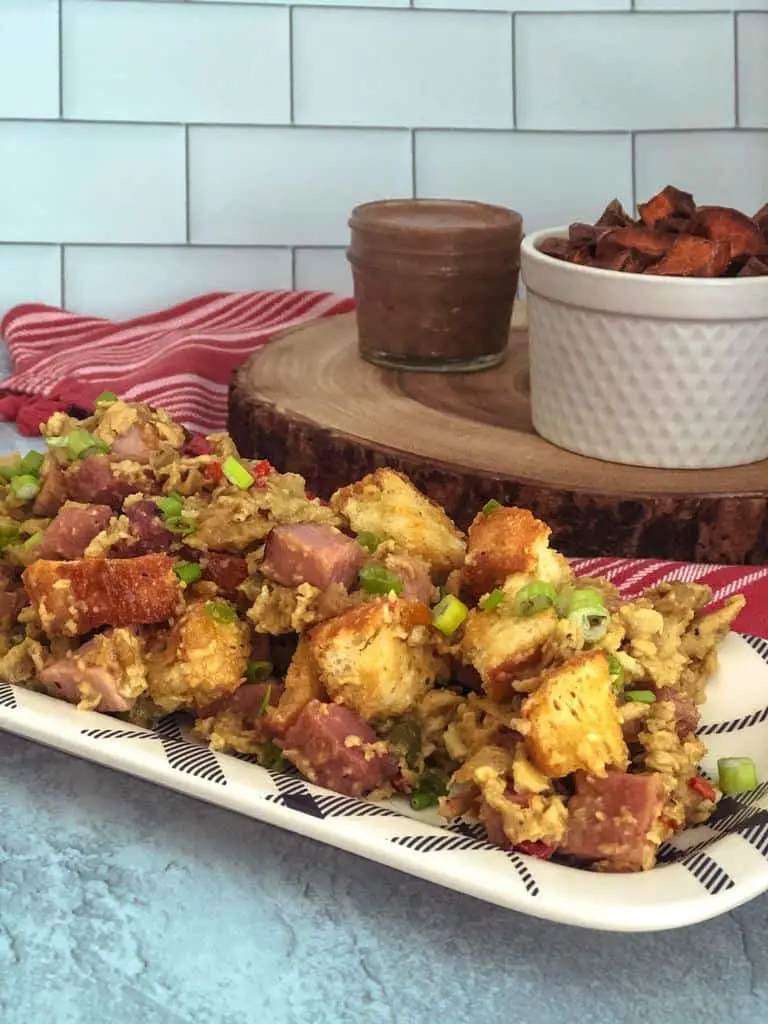 Ham and eggs scramble is filled with juicy ham, fresh eggs, and crisp croutons to create an unbeatable brunch combination.
4. Ricotta and Thyme Baked Eggs from Aimee Mars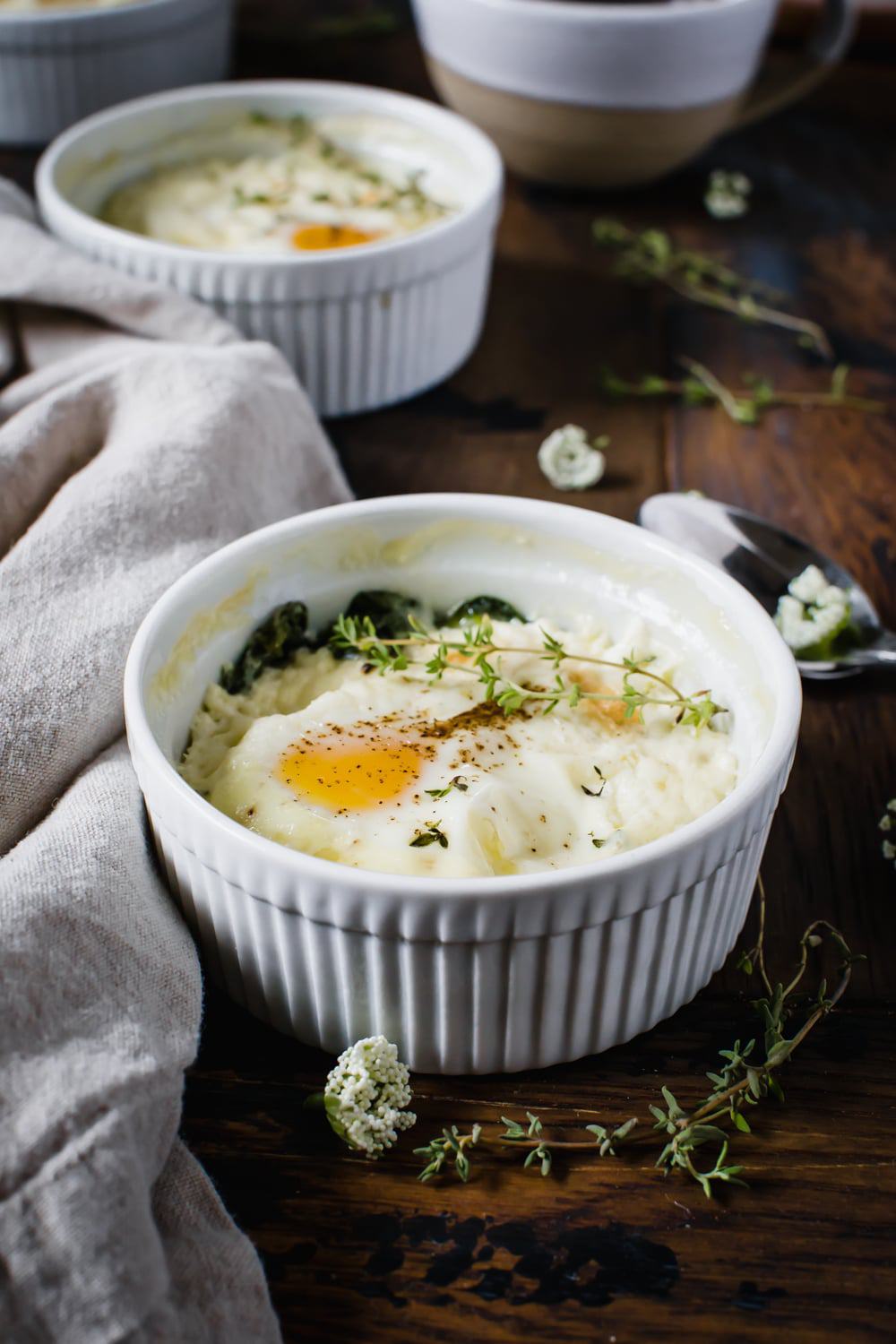 Ricotta and Thyme Baked Eggs are gently poached eggs nestled inside creamy, fluffy ricotta cheese and sauteed spinach. Seasoned with salt, thyme, and freshly cracked pepper.
5. Avocado Egg Bake from All Nutritious
These avocado egg bakes are sweet, yummy, and nutritious. A perfect meal to have on a Mother's day!
6. Overnight Brioche French Toast Casserole from Bake & Bacon
This Brioche French Toast Casserole is the answer to all your busy mornings! Make this casserole the night before, bake it in the morning, and enjoy delicious, rich french toast with a streusel topping.
7. Sourdough French Toast from Chisel & Fork
This sourdough French toast recipe is the perfect way to use leftover sourdough, making it a great option for a weekend breakfast.
8. Homemade Belgian Waffles from Julia Recipes
Belgian waffles are fantastic for breakfast. Warm, buttery waffles drizzled with maple syrup and topped with fresh fruit is going to be your next favorite.
9. Breakfast Quesadilla with Ham, Eggs & Cheese from Little Dairy on the Prairie
A breakfast quesadilla is a simple, quick, and easy breakfast idea! This recipe is easy to mostly make ahead of time, which makes mornings so much more fun!
10. Granola Fruit Tart from Home Made Interest
Granola Fruit Tarts are a delicious breakfast recipe made with a baked granola crust and a vanilla yogurt filling topped with your favorite fresh fruit.
11. Carrot Cake Baked Oatmeal from Natalie's Health
This Carrot Cake Baked Oatmeal is absolutely delicious. Filled with oats and seasonal flavors, easy to make, and just delicious. A perfect breakfast for celebrating Mother's Day.
12. Lox and Schmear Omelet from Marley's Menu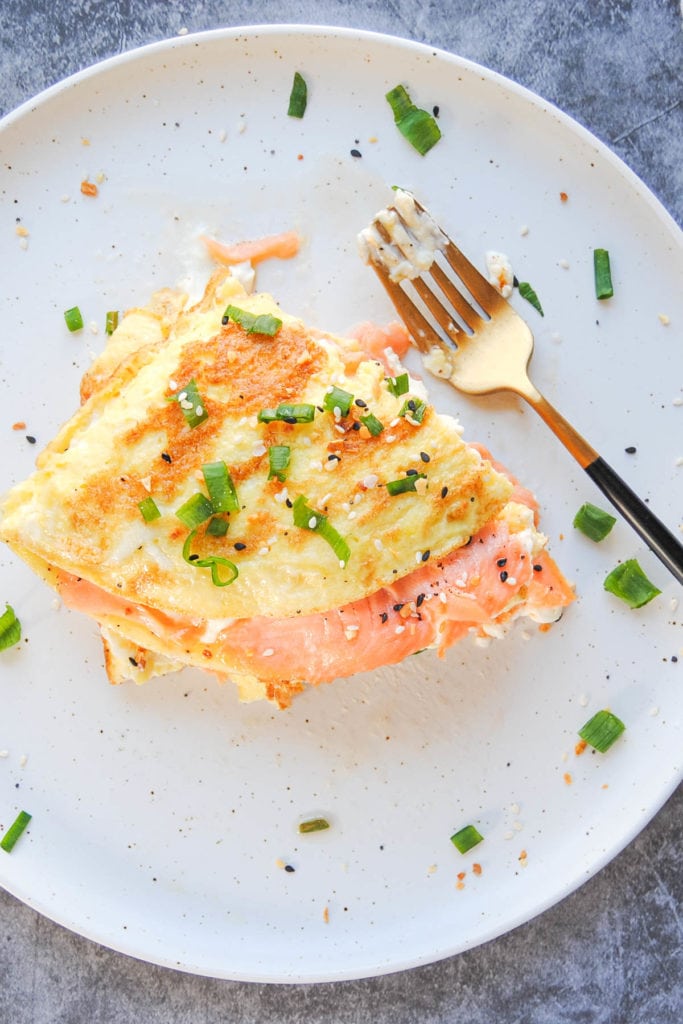 This is an everything-but-the-bagel Lox and Schmear Omelet for when you're craving your breakfast favorite, but don't want all the carbs. Salty, creamy, delicious.
13. Hash Brown Breakfast Skillet from Mom Foodie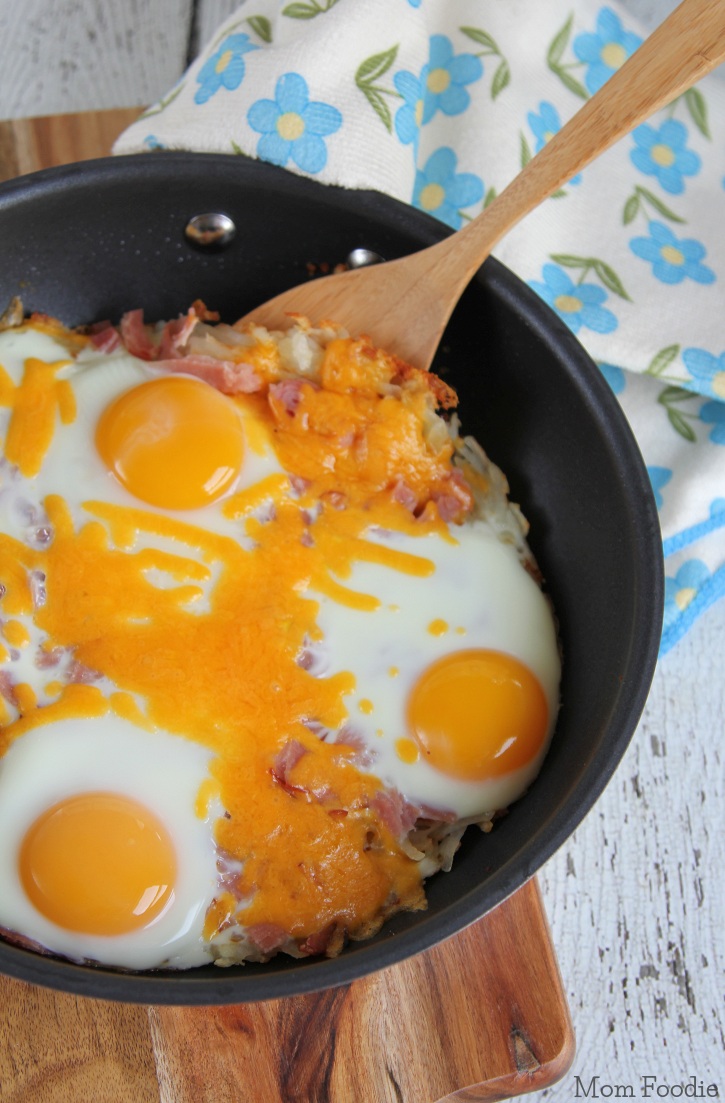 This hash brown skillet is perfect for a small family brunch. It features sunny-side-up eggs, ham and cheese over crispy hash browns.
14. Very Berry Bread Pudding from Piping Pot Curry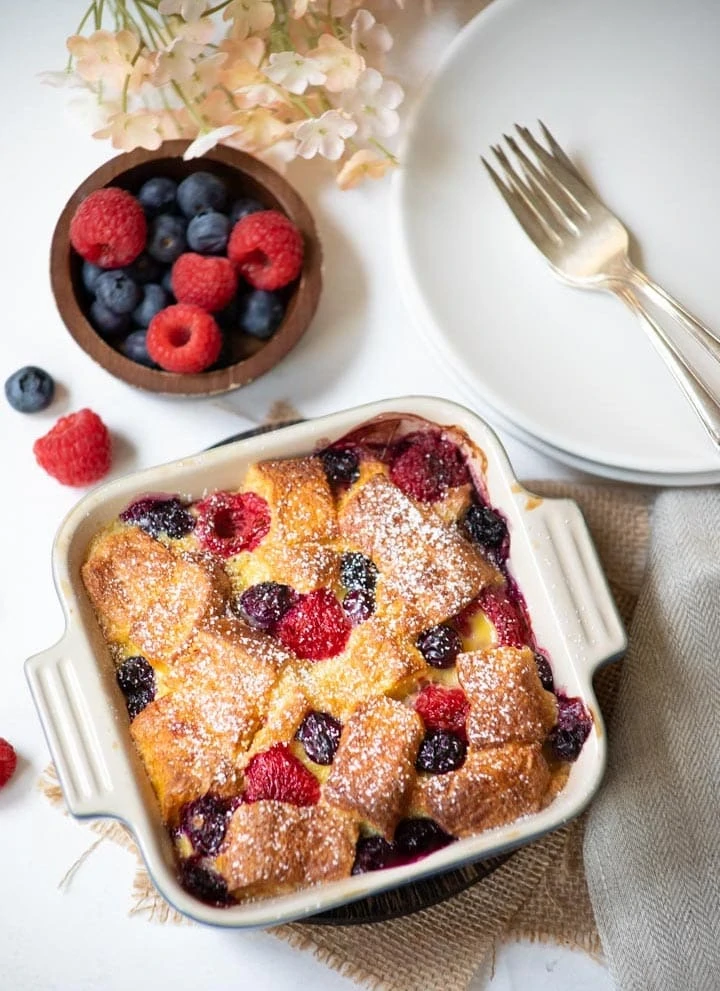 This easy Berry Bread Pudding is the best dessert (or breakfast) to satisfy those sweet cravings. It is creamy, decadent and so easy to make in the air fryer, oven, or even the instant pot. Perfect to serve the family or for entertaining!
15. Decadent Bacon Nutella Waffles from Recipes From A Pantry


These easy Bacon Nutella Waffles, made with pantry staples, are a great breakfast recipe loved by the whole family.
16. EBTB Savory French Toast Casserole from Sweet Rustic Bakes
You are going to love this everything but the bagel-savory french toast casserole. Smooth eggs, savory cheddar cheese, and of course everything but the bagel seasoning! Can be made gluten-free with a simple bread swap!
17. Tater Tot Breakfast Casserole from The Cozy Cook
This Tater Tot Breakfast Casserole has super creamy eggs, bacon (or sausage), and 2 kinds of cheese! It's easy to make ahead of time and is perfectly freezer-friendly!
18. Quick N' Tasty Greek Omelette from The Daring Kitchen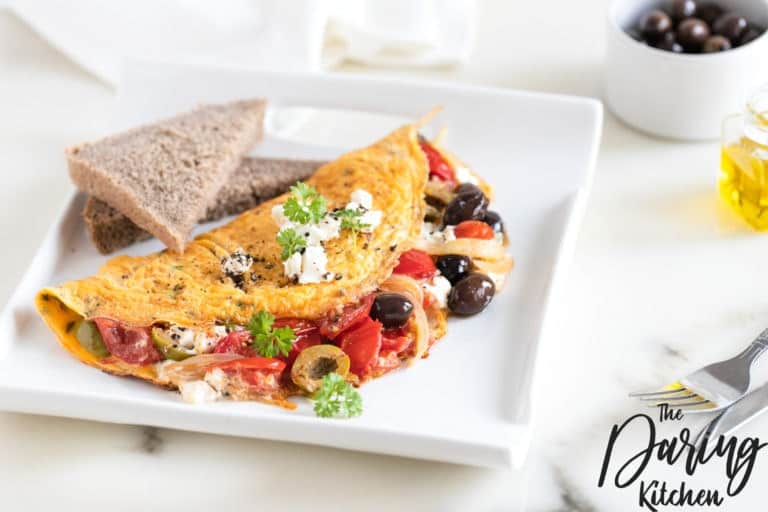 This omelet has it all; fluffy eggs, fresh ingredients, and even a couple of veggies for good measure, including fresh spinach, cherry tomatoes, and pickled olives… not to mention a healthy dose of feta for some deeply satisfying cheesy goodness.
19. Classic French Crepes from The Flavor Bender
This simple, foolproof recipe for classic French crepes is soft, buttery, delicious, and very versatile as a sweet or savory option for breakfast!
20. Moroccan Shakshuka from Urban Farmie
Delicious Moroccan shakshuka with perfectly runny yolks – topped with feta and avocado, this is a perfect bite each time! Celebrate mom with this delicious dish that comes together in under 30 minutes but is super indulgent!
Whether you're planning for breakfast in bed or an outdoor socially distanced Mother's Day celebration, any of these breakfast recipes will be a hit.
Share what's on your Mother's Day Breakfast menu in the comments.